Tree Photo Contest 2018 
Tree Photo Contest
Thank you to all those have submitted photos, the contest entry period is now closed.
Keep checking back to see the finalists.

#solidrootsnewgrowth
The mission of the contest is to celebrate the City of Citrus Heights urban forest and showcase the beautiful trees in our community. Our urban forest is made up of trees in parks, along roadways, in nature preserves, along creeks, and in one's own front/backyard. An urban forest enhances our lives in many ways including providing shade, improving air quality, reducing carbon, and providing energy savings.
​
Did you know our city has an overall average tree canopy cover of 25%—one of the highest in the region. Tree canopy is the layer of leaves, branches, and stems of trees that cover the ground when viewed from above.
Contest Overview
Photos can be entered into one of two categories "Solid Roots" or "New Growth".
Entry should also include a short written reflection about the tree(s) such as personal significance, family history, beauty, etc.
Photos must be submitted electronically.
Entries may be featured on the City's website, Facebook, or other social media platforms.
Entry period is from October 1, 2018 through January 31, 2019.
Review the complete contest guidelines (PDF).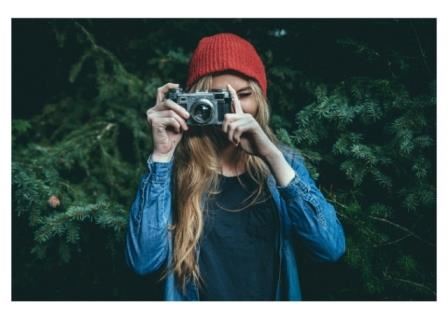 Categories
| Categories | Photos can be entered into one of two categories |
| --- | --- |
| Solid Roots | Choose this category for old photos or new photos that showcase well established tree(s). Tree(s) might be on a farm, along a creek, in a park, or a private tree in a yard. |
| New Growth | Choose this category for photos that showcase newer growth tree(s). Trees might be within a nature preserve, along a street, in a park, along a creek, or in a private yard. |


Judging
Photos will be judged on the basis of visual appeal (quality and clarity), pictorial composition, and originality as well as how well the photograph portrays the City's urban forest.
Photos will be posted on social media and the number of "likes" will be considered by the judges but decisions are not solely based upon social media "likes". Decisions of the judging panel are final.
Finalists' photos will be on display at City Hall and photographers recognized at city meeting.
Selected number of entries will receive an award of $50.00 gift card
How to Submit Photos
Submission period has ended.