Stormwater Program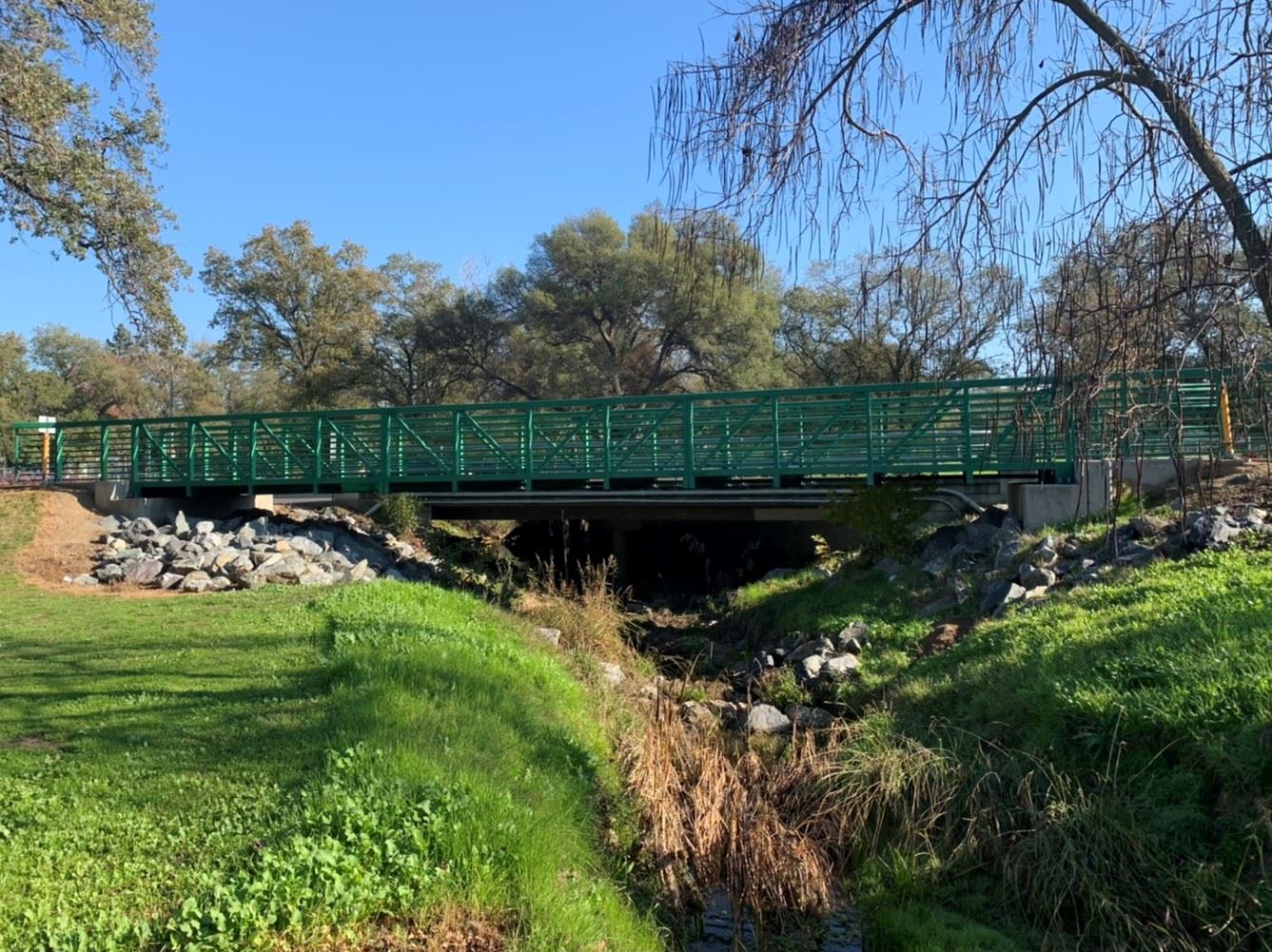 Stormwater Management
The City's Stormwater Program oversees the operation and management of a storm drain system consisting of 26 miles of creeks, 54 miles of open ditches, 5.5 miles of concrete-lined channels, 62 bridges, hundreds of miles of pipe, and thousands of catch basins and manholes. The goal of the program is to effectively manage stormwater runoff as a resource while improving water quality.
Creek and Channel Maintenance
The City performs numerous functions in cleaning and maintaining the creeks and drainage systems throughout Citrus Heights. The City contracts for these services and the contractors perform the following duties:
Vegetation management
Removal of debris and trash from public right-of-way
Location and removal of blockages impeding water flow

To request drainage maintenance services, please call General Services at 916-727-4770 or make a report on SeeClickFix.
Initial Study with Proposed Mitigated Negative Declaration for Routine Maintenance
The City of Citrus Heights has prepared an Initial Study with Proposed Mitigated Negative Declaration to assess potential environmental impacts and identify avoidance, minimization, and mitigation measures associated with ongoing maintenance of the City's drainage infrastructure. Physical copies of this document are also available for public review at City Hall (6360 Fountain Square Dr., Citrus Heights, CA 95621). Please contact the General Services Department at 916-727-4770 to review the study. The document is also available for download (PDF).
Sacramento Stormwater Quality Partnership
To coordinate regional drainage strategies, Citrus Heights, Sacramento, Elk Grove, Folsom, Galt, Rancho Cordova and Sacramento county participate in the Sacramento Stormwater Quality Partnership (SSQP). The program has the following goals:
Educate and inform the public about urban runoff pollution
Encourage public participation in community and clean-up events
Collaborate with industries and businesses to encourage pollution prevention
Require construction activities to reduce erosion and pollution
Mandate development projects to include pollution controls
Monitor and report water quality
To learn more, visit the SSQP website